Welcome to the Gardens of Time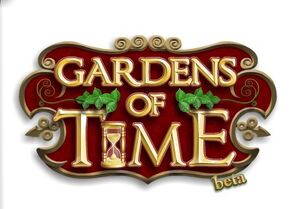 Gardens of Time is an exciting new hidden object game, only available on Facebook! Use your Time Machine to locate hidden objects throughout history, unravel the intrigues of a secret society, and protect the world from sinister forces!
where users contribute their knowledge of Gardens Of Time for the benefit of the community.
Updated Pages: ( not much updated! )
Chapter 1 - Trouble At Time Manor
Chapter 2 - Induction, Interrupted
Chapter 3 - Big trouble In Ancient China
Chapter 4 - Great Caesar's Ghost?
Chapter 5 - A Tale Of Two Timelines